Alliant Consulting has experience in business management consulting across a full range of operational areas, from the field to the back office, and from the executive suite to the front line. We have proven strategies to help your teams align structures and operational elements to boost performance within and across Customer Service, Contact Center, Sales & Marketing, Order Fulfillment & Production, Finance & Accounting, Human Resources, and Information Technology.
Customer Care / Customer Service
Customer service performance can make or break an organization. Do it well and customers become champions. Do it poorly and you risk public criticism, reduced market share, and even increased costs. Alliant Consulting has provided business operations consulting to help clients boost customer service performance and turn customers of convenience into customers for life.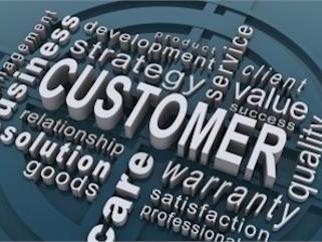 Results have included:
90% next-day service call scheduling
75% next-day installation call scheduling
20-30% gains in dispatch and field service productivity

Contact Center
The customer experiences you create through interactions with your call or contact center may be the greatest determinant of your success, yet these operations are fraught with complexities and nuances that few other departments can rival.  Alliant Consulting's business operations consultants bring decades of contact center savvy and customer-centric strategies to quickly deliver improvements to inbound and outbound sales, service, dispatch and technical support operations.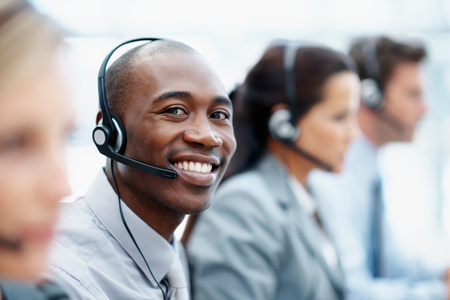 For example, one contact center achieved improvements like these, in the midst of a 30% greater call volume than projected.
98% of calls answered within 30 seconds
76% improvement in Customer Service 1st call resolution
76% reduction in call abandonment rate
Another client achieved:
27% improvement in retention
10% reduction in complaints
48% reduction in second complaints

Sales & Marketing
The competition never stops, and your sales and marketing team is always striving for more. Our business consultants can help you sell more and make more by putting processes in place that will drive sales, boost your share-of-mind, and increase revenues and profits. Achieve your targets in partnership with Alliant Consulting's sales and marketing consulting experts.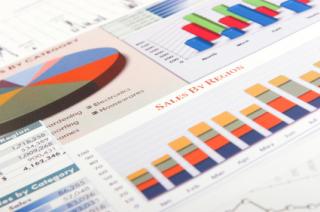 Alliant has helped boost revenues, customer base and customer share for multiple clients, including results like these.
32% average increase in revenue per sale
24% increase in average number of active accounts
Increases in time to sell – gains ranging from 30% at one client to 42%-75% for another
Overall revenue increases of 7% to 12% for several clients

Production & Order Fulfillment
Good news: the orders are coming in. Now that you have the business, you have to deliver with effective and efficient production and order fulfillment. Whether you make a product or offer a complex service, Alliant Consulting has a proven track record in production, delivery, and field service operations.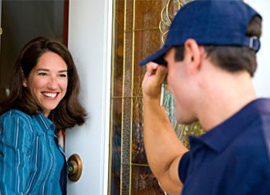 Our business management consultants have helped clients accomplish:
Field service productivity gain of 30%
72% reduction in overtime
25%+ improvements in overall productivity
Tighter, more flexible service windows and improved on-time performance
10%+ reductions in customer complaints, second contacts down by 45%

Finance & Accounting
Finance and accounting keep the money balanced, guiding your business forward day by day. Alliant's business operations consultants can help these internal functions identify opportunities to compress task times and improve service to both internal and external customers.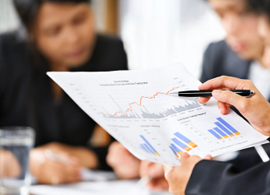 These kinds of client goal achievements are right on the money:
Reduced accounts receivable >180 days by 42%
67% reduction in payment processing time
64% reduction in revenue adjustments
Accelerated turnaround for credit approvals

Information Technology / IT
Real-time, on-demand information exchange is what it's all about when it comes to information technology, and it's the lifeblood of modern organizations. Alliant Consulting's business management consultants work with your IT staff and their internal and external customers to align their work efforts with your service, performance, and productivity goals.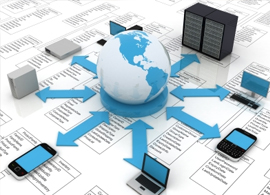 Typical IT consulting clients have achieved:
25% increase or more in productivity
Customized industry benchmark tools to identify situation-specific best practices, including performance standards and metrics for each
Design and implementation of centralized methods to track, document, and reference project records

Human Resources / HR
Human Resources is where compliance with regulations, professional development, employee compensation and benefits, and more come together, with company-wide service and performance impacts regardless of size or industry. Alliant's HR management consultants can assist you with operational improvements that save time and money in this vital internal service center.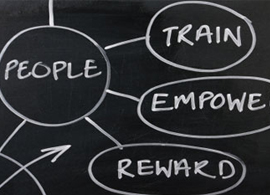 For example, Alliant worked with a client providing HR support for more than 50 banks to:
Achieve 25-30% increase in processing through-put
Reduce overtime by 75% while also raising productivity 15%
Decrease errors by 15-25% by increasing QA, managerial follow-up, and training