Launching a new sales representative successfully is one of the most important things you can do as a Sales Manager to drive up your numbers.
Knowing how to get things done for your advertising customers and building credibility with them and your colleagues (who take care of them) is as critical to your sales success as sales training. It requires solid understanding of your products, pricing options, and capabilities to develop customized products. It also helps to know who to go to and how to work effectively with the people and processes that support you and your customers.
We recommend a very structured on-boarding program that includes sales training aligned to your preferred sales approach and tailored to address gaps in the new account executive's skill set.
We've outlined an "on-boarding" model below, assuming some basic steps are completed.
This approach to launching new sales people, coupled with the right incentives plan can help a Sales Manager build a consistently high-performing dream team.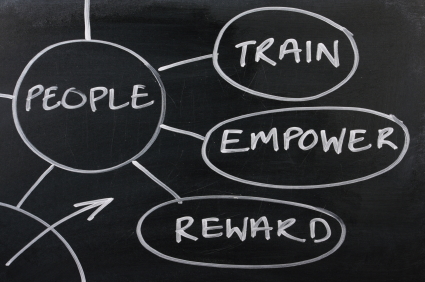 Increase sales – Reduce sales staff churn – Retain customers – Reduce cost of sales
Try it and let us know how it goes. Contact us with questions. We're happy to help!